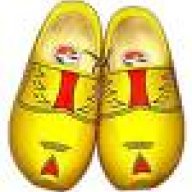 Contributor
Read Fastlane!
I have had many fantastic opportunities in my life to close attractive business deals, but actually only grabbed a very limited percentage.
You read about very succesful people who look at an opportunity (it does not matter whether it is RE, a business acquisition or a trading deal) do a quick calculation that figuratively speaking would fit on the back of a matchbox and then decide whether to step in or not. All within a short time.

My problem was analysis paralysis. I used to over-analyze.
Since I still have that tendency I would appreciate your advice on how to overcome or prevent it.
Thank you.