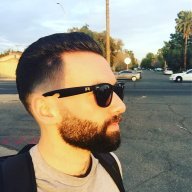 Dare to differ.
FASTLANE INSIDER
Read Fastlane!
Read Unscripted!
Summit Attendee
Speedway Pass
I've always hated selling. When I was young, I was in Boy Scouts and they required us to sell popcorn, or holiday wreaths. I dreaded it every year.

After being around TFF and reading "Sell or be Sold" by Grant Cardone, its obvious selling is vital to life and success. Currently, I'm a software engineer working a W2. Selling is no where near my job description.

Any suggestions on how to go about learning?
Cheers.