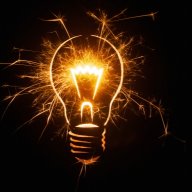 Aut viam inveniam aut faciam.
FASTLANE INSIDER
Read Fastlane!
Read Unscripted!
Speedway Pass
User Power
Value/Post Ratio
78%
Oct 15, 2018
140
109
Hi guys,

I have a question: After a long time of searching for a product, I have found one, that is not too expensive to make and it is in a field, where I can get expertise in a reasonable amout of time in order to start making to product. There is only one problem: if the product is a success, it is not that hard for competitors to make a similar product. In order to protect myself from imitators ... I need to have a branding strategy that is top notch (among other value skews).

The problem I need to solve right now is how to do that. I don't have a lot of experience in branding and I need to learn it. (Since my budget is tight, I plan to do everything myself, at least in the beginning. If the brand becomes a success, I will outsource - but that is not an option yet).

So, what do I need to learn in order to get good at branding? I am grateful for any suggestions, tips...

Thanks.