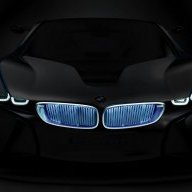 Bronze Contributor
Read Fastlane!
Summit Attendee
Speedway Pass
No, this is not a step by step process on how to do it. This is a question that I have always had and never could find the answer to.

I've spent God knows how much on "coaching" but I came to the realization that coaches may be great at showing you how to become a coach but they can't take you where they have not been able to go themselves. Given that I have the goal to become wealthy and in the spirit of this forum I think millionaires will make for some great coaches (pending other factors such as personality types and ability to teach etc.)

Which brings up back to the original question. If you were to search for and approach local millionaires, how will that look like? I'm emphasizing the "local" part due to the importance of the face to face interaction, this might not be necessary though surely helpful.

I'm also interested in knowing what do millionaires get from mentoring other people, I get that it's helping others, but what is specifically about that that moves them? Is the monetary compensation still needed? I'm asking because I'd like to know what can I give in return and make it win-win.

General ideas and suggestions are ok but I really would like to hear from people who have been successful at achieving this (or at least tried) so that we can all benefit from your experiences.