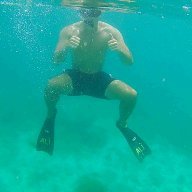 Bronze Contributor
Read Fastlane!
Speedway Pass
Ask yourself these 5 questions.

1) What did you do the last 10 years?
2) What did you grow up around?
3) What do strangers compliment you on?
4) What could you talk about effortlessly with friends when you're not at work?
5) What did you want to be when you were 14 to 16?

Come up with one sentence with all these answers.
Pick an industry this leads to like technology, agriculture , construction etc

Take your time answering the questions.

Then that should lead you down the path of something you may enjoy.

My answers were:
1) Travelled a lot and worked in construction
2) Not sure about this but I said music
3) My work ethic
4) Business, making money and sports (soccer)
5) soccer player

This led to my one sentence answer: A sports or construction business where I could work while travelling, so an online sports or construction business.

This leads me to the technology industry.

I'm actually in the process of starting an online business anyway but it's not a sports or construction business.

I got this from a course from a very popular "guru" and just wanted to see what other people came up with and if it worked for them.