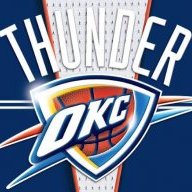 Silver Contributor
Read Fastlane!
Speedway Pass
This letter was originally written to MJ directly on Facebook as a private message. I've never been one to really brag about my accomplishments and that isn't my goal here. MJ asked me if I would share this with the Fastlane community as he felt it would encourage other members. I will preface the letter by simply saying this - the book "The
Millionaire Fastlane
" changed my life. Every part of it. I have given away numerous copies of the book to friends and family because of the profound impact its had on me. I don't consider myself anyone special. I'm not the most brilliant person and I was able to cram 4 years of college into 5. If I can do this, then truly anyone can do this. Have faith, believe in yourself and trust the process. I also have to mention that before I read "The
Millionaire Fastlane
" I was at a very low point in my life. I was desperate and really did pray to God for an answer to what was wrong with my business. 30 days later I found MJ's book on my Amazon Kindle. I believe God answers prayer and for me this was the answer. Be blessed on your journey....
Hey MJ,
So I didn't necessarily want to post this on the forum, or as a AMA, but wanted to drop you a line to say thanks. I'm currently listening to the audible version of
Millionaire Fastlane
and have now read it twice. I've given away multiple copies and its always what I recommend as the best business book I've ever read.
2 years ago I read your book for the first time. At the time I ran an online business on eBay that was struggling badly. Things had gone okay for about 4 years and was able to live off of the profits, but things changed and my source of inventory started drying up. I had to go to work for my father and hated every minute of it. I had about $50,000 in credit and car debt and was miserable in the work I was doing. After reading your book though a light bulb went off in my head and I changed the way I was doing my online business. 1 year after implementing changes that you talked about in your book my business started making more money then my job. It's been about a year and a half now since I quit working for my dad and I'm now at home with my kids everyday. I have 6 employees, a programming team, as well as part time workers in India.
This year for 2014 things are heading in the direction of me making $1,200,000 (net profit)- on eBay alone. lol Honestly, I never thought this was possible. To give you an idea, my business taxes owed for 2012 was $6,000. My taxes owed for 2013 that I'm paying now was $110,000. Our little company is still growing but its still hard to believe. I remember years ago that I thought if I could sell 300 products a day that my life would change forever. Well I now average about 1,000 sales a day, with my biggest day coming this last December when on Cyber Monday I sold 2,441 items in a single day.
This past year I paid off the $50,000 in debt that I owed. I was able to take my wife and 2 kids to Disney World twice, Hawaii twice and also to Las Vegas. I personally also traveled to Qatar, London and India. I've sat courtside twice and watched my favorite basketball team (Go Thunder!) and I'm now building my dreamhouse that I plan on paying cash for. Much of the travel was with free airline miles that I get every month because of the volume of orders from my business.
I'm not a millionaire yet, but I am close. What I thought was an impossible goal at one time I am now about to achieve. MJ, in all sincerity, thank you. Thank you from the bottom of my heart. Your book changed my life and the life of my family. When I do hit the million dollar mark it would be my greatest honor to come to Arizona, meet you and buy you a beer to celebrate.
I hope this message finds you well and is a reminder to you of just how much of an impact you have made in the lives of some of your readers.
God bless you my man.
- Ben
Last edited: