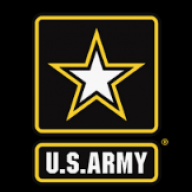 Gold Contributor
FASTLANE INSIDER
Read Rat-Race Escape!
Read Fastlane!
Read Unscripted!
Summit Attendee
Speedway Pass
How should we be thinking about expenses, investments, or spending money that may provide a benefit in the future?

For example, there is a $1,000 online course you want to take that could accelerate the learning curve for something related to your current business. This would include everything to get the business up and running like contracts, how to sell and gain customers, and how to eventually scale. It also gets you into a private Facebook group and weekly coaching calls.

What about for a highly recommended online tool that costs $100 per month? Eventually, if you can get out there and sell, the first client who signs up could cover the entire cost...if you can get those clients. The risk is in initially paying for the tool until you can find a client to recover those costs. The other option is waiting until you have the client to subscribe to the tool.

Are these expenses (or investments) worth paying for? Since they would be used for business, including education, you can look into them being tax deductible. At least, in some way, you could justify it, right?

I think about this all the time, and without a side-business income, it's hard to feel comfortable spending all of that money upfront not knowing if there will be a return on that investment. I'll easily pay $100 per month for lunch at work and not second guess myself, but yet I'm hesitant to pay $100 per month on a tool that could have a significant return on investment if everything works out successfully (and maybe a tax deduction while I'm at it).