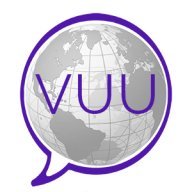 User Power
Value/Post Ratio
82%
Dec 1, 2013
11
9
38
Hi Fast Lane Forumers,
My uncle has a popular restaurant in Roswell, GA that I'm developing his website for. His old website is outdated and it needs a revamp. However, I haven't gotten pricing or services down since the whole industry is so difficult for me to gauge.
He told me that he'll let me develop his website if I treat him like any other client (which I don't have!) and charge me what I would charge them. In the past, I've always undervalued myself and said $500 but I've found out that I'd be putting too much work in for not enough compensation, get frustrated and give up on the whole thing.
So, how it goes is get the business and then build the website - however, I've already almost completed the new website and I'm wondering how much I should charge for it.
https://vuubistro2.jasonvuu.com/
His current website is:
VUU Bistro & Sushi Bar - Asian Fusion Restaurant in Roswell, GA
So this is just for the web development part... No SEO, OpenTable and Shopping Cart. If you were a restaurant owner and saw this website, how much would you be willing to pay for it?