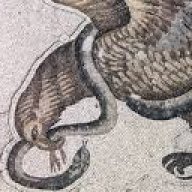 Silver Contributor
Speedway Pass
How much of what we have decided in our life are in our control?
I see so many people ruining their health and soul's calling in order to get more money.
Why?
Maybe their parents told them they were worthless and now they are trying to prove them wrong. Maybe they were picked on and now that ego bruise needs to compensate by getting money. If you speak to them, they look soulless. They have sold their soul to the devil (metaphorically speaking).

Only take action from a place of self love. Take action from a place of "THIS LOOKS FUN" or "I wonder what would happen if i did this?" This is the mindset of a child looking at the world in wonder. WIthout all the wounding. This does not mean to be immature. Look towards the future but keep . your awareness on the present. If you don't life will zoom by without you knowing and you will look back on your life on your deathbed with regret.