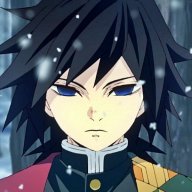 Silver Contributor
Read Fastlane!
Read Unscripted!
Speedway Pass
Off the top of my head:

- Inflammation due to higher cortisol from the stress and intensity of those games can lead to all kinds of autoimmune problems

- Blood pressure goes WAY up in a competitive video game

Ever noticed how playing fully focused and competitive for hours on end causes your face and ears to go red and feel hot? It's your blood pressure shooting off into the sky. I know because I've measured it and mine is always perfect whenever I'm just hanging around doing nothing.

But after during/after an intense gaming session? It goes very high.

Anyway, I don't think this is such a huge issue as long as you counteract the effects by walking, working out, sleeping regularly, eating healthy, etc.
Cool! I guess I just need to add more exercise then if I want to keep playing Warcraft 3 beyond my 30s