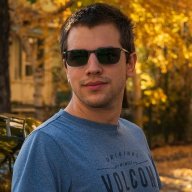 Go all in.
Read Fastlane!
Read Unscripted!
Speedway Pass
I originally wrote this in the following thread (
Journey of a new entrepreneur in pressure washing & window cleaning
), but I feel like this behavior is a marketing strategy on its own that can go a long way to establish a reknowned local brand.
Someone threw paint on my motorcycle overnight. I found out in the morning when leaving for work. I was devastated. This was all my life, my passion, my economies. I still had $10,000 on finance to pay for it. The paint was dry. I took pictures, then called the police. The insurance later told me that it would require removing the frame to repaint it, taking the engine apart to replay the cover, cahnging all the tubes, replacing the chain, etc. - Insurance was ready to total it. My dream bike, gone ?
2-3 days later, someone recommended me an entrepreneur in my area. I called him and he told me to meet him in his business parking lot. After chatting for 30 minutes right beside my bike, he told me he had 95% chance of success. The other 5% would leave my bike not in any worse condition than it already was. He assured me the vapor washing does not affect clear finish or paint at all.
He is a real -
REAL
- entrepreneur and one of the kindest person I've ever met.
He charged me almost nothing. I told him I was an administrator for the local motorcycle group on Facebook. I would help him save my motorcycle and in exchange, if things worked out, I would tell about the miraculous wonder all over Facebook. He literally saved me a CAD$5000 paint job (or a totaled dream bike) because of vandalism on my motorcycle.
Not only that, but he didn't even accept my money upfront. He almost didn't even accept my money at all after he was done.
It took 4 hours at first to remove 99% of it. It worked. For him, for me and for my motorcycle (which was literally all my life back then, seriously. I miss that bike...). It took him and I (he showed me how to do it) over 4 hours on the first session, which was just the afternoon before Quebec's national day, so everybody was expected to leave at 4 PM.
A total of 2 sessions were needed, the second one I left the bike there for the night, and after hours, he washed and waxed the bike.
Here's how crazy vapor/steam washing is (Warning,
LOUD
video, turn volume down):
https://photos.app.goo.gl/kMAA6peqKAVDccWy8
Before his work:
The result:
After a total of about 4 hours of work, he washed, cleaned and waxed the bike, I picked it up at 6:30 in the morning before he opened the shop. I owe this man a lot. Here's two pictures I took the day I got the bike back from the shop:
I had such a good time helping this man help me, that he even offered me a job as a pressure washer right after we were done. The day I leave my job, I know I can contact him for a few gigs if I need extra cash. This man taught to me how much vapor was awesome. He also told me he's able to remove stains on car seats (he does interior/exterior with the machines) along with cat piss odors and all kinds of odors (skanks !).
So yeah, Pressure washing is in your interests ? Get a steam/vapor machine or two too !
But more importantly, know when to take the opportunity to help someone in need... it can go a long way ! My few Facebook posts reached over 500 local motorcycle riders needing a good wash and wax job. The posts got shared hundreds of times and reached thousands of people in general.
A week later he told me he was drowning in calls and kept hearing about the "miracle motorcycle job". To this day, I still feel like I owe the man, because this motorcycle meant the world to me. It was my dream, all my economies and my passion. He saved it all by taking the job, by lending me a hand when I needed it more than anything.
Kindness. Legacy.