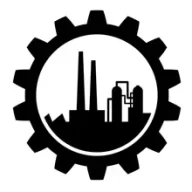 BizyDad's fitness coach
FASTLANE INSIDER
EPIC CONTRIBUTOR
Speedway Pass
User Power
Value/Post Ratio
446%
Apr 17, 2022
1,311
5,843
Hey
@Fox
Have you implemented some new routine or have come to any conclusion on this matter?
I've been thinking about this topic for a long time, well before you've started this thread. And I believe that what
@Kung Fu Steve
said is very close to what is actually happening with us - with all people.
We just create the results we think we deserve.
We have a target set point that we will gravitate towards.
If we're not successful enough, we will work harder. If we overshoot and become too successful, we will "self-sabotage" to get back to the target set point.
I'm not sure how we can adjust this target point, but one thing is clear: although this behavior is very common for people, it's completely irrational and the target point has been chosen arbitrarily, mostly through what we've observed in others and what we've been told in the past, in terms of what we can and cannot achieve.
But if you were to think from first principles, there is nothing that's stopping you from 100x your revenue. And it's not working 100 times harder. Is just making brilliant decisions that would improve the efficiency of the system by a factor of 100.