Silver Contributor
Speedway Pass
Sep 8, 2015
336
570
255
46
Why not? Moved from Ohio to Arizona about 11 months ago. Bought a house with a very interesting foot-print. Put the attached Casita on AirBnB and VRBO - this thing is paying for our stay big time!
Locational Freedom - an ability to say I'm done here, going to go there now - House Hacking pays for such freedom. I stumbled into it on accident, but having realized the power and how many people this could be helpful for - I Wrote a Book!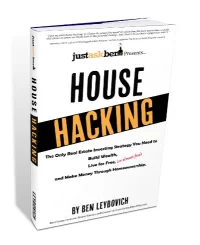 Here's an article I wrote a few days back;

And here's the Case-Study page on JustAskBenWhy;
I am living for 50% of what it cost to live in Ohio. Nuts...and cool as all get-up!
Check it out, guys. Perhaps some of you will find some value in this. Launching the funnels in a week or so. Publishing on Amazon within the month.
Ben