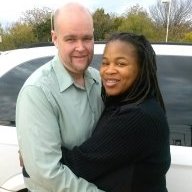 Gold Contributor
Speedway Pass
Jun 25, 2011
826
1,213
46
Suggestions?!?! If I had anything to contribute here, I promise....I would.

My wife and I are running a successful business. Our staff makeup today is my daughter, my daughter-in-law, my sister-in-law, my wifes cousin, and my sons girlfriend. So yeah, its been great being surrounded by family that seems to do a decent job at helping us run this business. But I need another employee, and if we want to scale further, we will need to hire outsiders.

The jobs that we need to hire for are fairly low paying, low skill, and can really test someones patience. That all being said, I have no experience with this. Anyone that can give tips would be appreciated.