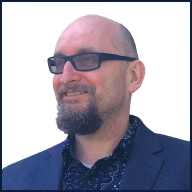 Bronze Contributor
Read Fastlane!
Read Unscripted!
Speedway Pass
User Power
Value/Post Ratio
209%
Feb 22, 2018
163
341
54
Hi there!
My name is Dave and I live in Chico, California with my three children. I'm 48 years old and work part-time as a media arts / graphic design instructor at two colleges.
I was born and raised in Richmond, Virginia to an introverted military father with a high IQ and genius brothers (my uncle,
Tracy Hall
, invented the synthetic diamond and was referenced in an early episode of Breaking Bad) and an extroverted beautician mother who dropped out of high school in 10th grade, but owned and ran her own salon early in life and started her own catering business later in life. I was breach born and my father always wondered if there was something wrong with me as a result. LOL! I tend to be a strange mix of my father and mother, as do we all, but I emphasize the word "strange."
I have my father's introversion and can turn on my mother's extroversion when needed.
I'm here to find a need and build a business around it. I've made some attempts at this in the past, but I haven't had the drive to overcome the fear that seems to hold me back. Now that I'm approaching 50, with no retirement, a massive amount of student debt, and a divorce in 2017, I'm having an
FTE
every time I think about what the next two decades hold.
Here's one of my entrepreneurial stories:
In 2011 I did some freelance design / marketing work for a local restaurant owner who found me through an ad I had put in a local Hispanic newspaper. The ad was free because I redesigned the logo for the editor of the paper. The ad offered a one-stop shop for all things marketing related, even though I hadn't really done this kind of work before. I figured I had some design skill (very little when I look back), so I thought it wouldn't be hard to do direct mail marketing. So that's what I did. I helped this one restaurant owner to get customers to his restaurant on the edge of town using buy one, get one free postcards. We sent out 2500 postcards per month and I thought it was going well for him, but my metrics weren't very good, because a year later he was out of business and so was I.
I thought about just going after more postcard / direct mail clients, but then I thought I could help more businesses (scale) by creating a coupon website. So I came up with this elaborate
system
wherein subscribers to the site could sign up to emails, tweets, and go to the site to get coupons from my business customers. I'd design the site, their coupons, and create a backend which would send out emails and tweets. I bought coupow.com and joined up with a local business incubator and had the site built. The money came from the county, so I didn't invest a dime. That was good, because I didn't actually have a dime at the time.
I invested many months in developing this business through the incubator but then found out that all the money was spent on development and no money was left for marketing the site. Plus, I couldn't find the password to my .NET backend and the programmer who built it became unreachable. I tried a few times to summon the energy to do the marketing myself, but then I let it fizzle.
Looking back, I remember blaming the incubator folks for the failure of Coupow.com, but the fault was all mine. There were steps that I could have taken to solve the problems, but I got lazy.
Since then, I've had a few false starts in business but I haven't put as much
effort
into anything like I did with Coupow. It's time to change that and make the end of my 40s and all of my 50s tell an entirely different and better story for me, my kids, and my new community -- including all of you here and my future customers.
I know the name of the game is value delivered so I've created a list of ideas which I'm currently putting through a
CENTS
analysis. I look forward to getting your feedback and giving you mine as well.
Glad to be here.
Dave
P.S. Hugh Nivers is my pseudonym for whenever I write my novel.
Last edited: