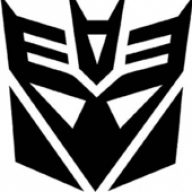 Gold Contributor
FASTLANE INSIDER
Read Rat-Race Escape!
Read Fastlane!
Read Unscripted!
Speedway Pass
I've been dabbling in B2B sales without much success, if any, but then again, its not my main skill, still learning.

I get the concept that helping people is a path to success, I even have examples of that in my own life, so I totally agree with the idea.

BUT where exactly does helping people become doing their job for them?
I'm starting to feel that there is s line that must not be crossed.
OK, I'll help your business, OK I'll help you learn basic things about websites, OK I'll help you with SEO, OK I'll spend time on a call explaining how facebook ads work and how to create a campaign ... ... ... uhhhh you want me to help you buy a laptop because you dont know what the specs mean?

Somewhere along the road I crossed a line, not sure where.
I think the business owners have the same responsibility to their business as whe do, so I think its not my place to educate them on what hardware to buy.
This is just one example I got many others.

So forum, where does our help end and their personal responsibility begin?