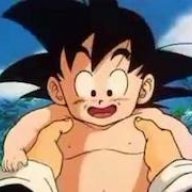 Bronze Contributor
FASTLANE INSIDER
Read Fastlane!
Read Unscripted!
Speedway Pass
User Power
Value/Post Ratio
207%
Aug 11, 2018
134
278
I've been on many forums since 2013 and this one is the first that truly amazed me with all the value, support, and authentic friendliness spiced with tough love found inside it.
I've registered a month ago but kept delaying posting my introduction because I felt I had nothing of value to provide here. There's so many great people here, it's intimidating. I finally came up with an idea that I'll explain to you at the end of this post to solve that issue.
Anyway, that nagging popover in the bottom-right corner of my screen finally had me.
Who am I
I'm an entrepreneur originally from Paris, currently based in London but moving to Southwest USA next month (goodbye rain, hello sun!).
A little bit of background
I fell into entrepreneurship rather accidentally, in 2008 at 23 years old I was broke and I stumbled upon a magazine article about people who made money online selling on eBay. I knew very little about online businesses but, call it the beginner's mindset/advantage, I gave it a try without giving a second thought.
At first it went well, but it become less profitable once the competition started growing (after 2010, I was violating the commandments of entry and time, and my products were crappy. But I didn't know those commandments at the time).
So basically in 2013 I discovered the world of "internet marketing" and it would be an understatement to say that I became a sucker for all the guru stuff/tactics/pdfs/methods selling the magic shorctut. From 2013 to last year I jumped from idea to idea, trying to find the silver bullet, and, of course, always falling short.
The brick in the head
Sadly I discovered The
Millionaire Fastlane
only at the beginning of this year, at 32.
Fortunately I discovered The
Millionaire Fastlane
at the beginning of this year.
And then
Unscripted
.
Then it dawned me: I became a money chaser. A terribly afflicted one. Like the Stage III type. Not the most critical but one step before it. Like the guy who's been bitten a day ago but hasn't turned into a zombie yet, just ressembles it strongly.
To the point where every single of my endeavours would always start with "How is this going to make me money".
Thankfully,
TMF
hit me like a brick in the head. And I thank you for that, MJ. It's been a game changer, and I've been an ambassador of the book ever since, preaching your message and the book like a newly converted religious telling people to read the Bible.
The very next month after reading the book things, new opportunities started appearing. The profane would call it coincidence or magic but I call it effect, caused by reading
TMF
.
So what now
To be honest, I'm not 100% cured, I'm still struggling, having to constantly remind myself to focus on value instead of money, but I'm slowly improving.
If you read that far, thank you, I appreciate. I'd like to give back so here's my idea: anyone on this forum can come and post here to request for help on any topic. I'll help you out with anything, in reasonable and doable terms (don't ask me to lend you $50k or develop a digital marketplace for you). My strong skills are creating processes, copywriting, marketing design, scripting/programming, and lousy pun making.