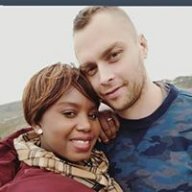 New Contributor
Read Fastlane!
Hello my name is Scott I'm married and 37 years old I'm currently a software engineer. I've recently read the millionair Fastlane and currently reading
unscripted
. I've grown up with traditional parents of goto collage get a job. Growing up and through my 20's I really didn't care for money, I had an easy job that didn't pay much but all I didn't care since in my free time all I did was play video games, goto the gym, and go out chasing women, with no aspirations in life. It didn't last long and I got laid off. I went back to school, got a masters degree and a higher paying job that made me miserable. Shortly after I got married.
Then one day my wife was forced to leaver her company when she got pregnat and then life really sucked. With only one income I was living paycheck to paycheck. And thus, doing some math on a excel spreadsheet of how long it will take me to save X amount of money for something for $200 really started to depress me. Then my wife had issues with her pregnancy and medical coast sucked all my savings and free money I had.
I started to get into the financial realm, and I read all the traditional stuff like Dave Ramsey Total money make over, Tony Robbins, and I will teach you to be rich. I cut cost, maxed out my 401K, maxed out my Roth IRA, and started saving money but man life just became boring and sort of depressing thinking of when I can do anything fun.
We were feeling down, and my wife tried to get a job at a call center but that was a horrible experience where you have scheduled bathroom breaks, and they manager your time, down to 10 seconds. If your 10 seconds to late from coming back from the bathroom they would ring you. And she would quit that.
She is from Ivory coast in Africa and had this tribal drink she would make. Everyone thought it was good and she had the Idea trying to sell it at a street fair. It did well, for a 3 hour show. We probably made $300 bucks and it excited her to do more. We then got into the farmers market. And everyone loved it and wanted more. One day we found this program for entrepreneurs for food and beverage companies in our town. And those $200 bucks I was saving for I said F*ck it and did it.
That was some of the best $200 bucks I have probably ever spent. We were hooked up with connections of local grocery stores that enjoyed our drink and lots of other people to help us figure out about nutrition facts, packaging, shelf life and all that. In February this year we got our product in in our first store, it was a local mom and pop shop but it made $200 bucks a month or so. In March we got in our first local grocery store Market of Choice of 9 stores. And in July this year we got in another 18 local New Seasons local grocery stores. It was all very exciting.
Now were getting various calls from various people and stores that want to carry us and were running out of production capacity since we are cooking everything from a commercial kitchen and looking for a co-packer. So far this year we made about 30K only starting in February. The
millionaire Fastlane
showed me the error in my old beliefs and man I wish I found it a lot sooner.
Thanks MJ. Keep doing your good work
If your interested in our product here is our website
https://www.hibisbloom.com/
Instagram
Login • Instagram
. I know it's bad but I never made one before and will improve it.