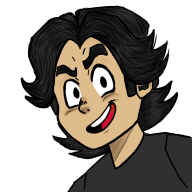 New Contributor
Read Fastlane!
Hello!
As the title of the thread indicates my name is David Rico and I'm 20 years old as of the writing of this post, I am currently working a low-end job at Amazon -For which I'm very grateful because it earns me the capital to invest in starting businesses- working 5 days a week for 10 hours, and as you may imagine I don't have much business experience aside from a couple of failed dropshipping and print-on-demand Shopify businesses from the time I was 16 years old, selling candy and sweets from my locker during high school, and buying and re-selling consoles on Kijiji (Yes I'm in Canada! though I'm originally from Colombia).
I have read all of the main recommended business books in the self-improvement space including those mentioned jokingly in the
Millionaire Fastlane
(Rich Dad Poor dad, The 4 hour work week) and many more, aside from those I've read the whole catalog of self-improvement books ranging from social dynamics, productivity, and memory to improving the quality of sleep, nutrition, etc, I even dabbled on some of the more Kumbaya stuff like Ekart Tolle's The Power of Now, and among all the books I've read The
Millionaire Fastlane
is one of my complete favorites, finally, a book that perfectly articulated what I saw in the world, a book that agreed with me that going to University is not an optimal path to wealth but also one that encompassed not only practical advice, but also psychological, behavioral and motivational ideas! All wrapped up nicely in a hilarious and entertaining read! I devoured the book and jumped onto
Unscripted
-In chapter 35 as of this writing- And I already know I'm going for the
Great Rat Race Escape
the second I'm done with this one.
I originally found out about MJ and his amazing books from Hamza, one of the few YouTubers I follow, and I can already tell it's one of the best choices I've ever made because The
Millionaire Fastlane
taught me more about business than any of the other business books I've read and gave me confidence in my ability to pull off a business that will be able to generate real value and solve a problem through the C.E.N.T.S framework and made me see why those low entry businesses I was going for like Dropshipping cheap garbage from Alibaba, are crappy ideas that are very unlikely to work.
All in all, I Hope to be able to be an active member of this community and learn a lot from everyone here as well as to be able to put that knowledge to good use so that I may also generate value by sharing what I learn from my errors, and triumphs, or in
Unscripted
terms share the cryptic messages on my orange and eventual golden gumballs!