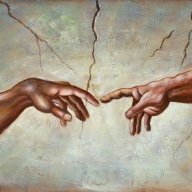 Contributor
Read Fastlane!
Read Unscripted!
Hello,
My name is Phillip and I currently live in Fort Lauderdale, Florida. I'm a student at Florida International University studying Economics. I came across both books, The Fastlane and
Unscripted
, through friends who have read it, and who also recommended it.
I have read both books and I'm immensely impressed with the vision behind them. Mainly because unlike most entrepreneurial "gurus" MJ pushes the necessity to add value to the market place.
Part of my training in Economics is realizing the only way to make money is to have something the market finds valuable. The reason I'm joining the forum is to be around like minded people who have actually done what I'm looking to do.
I plan to be helpful here and not just take. Ask any questions if you have them!
Last edited: