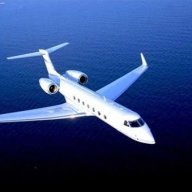 New Contributor
Read Fastlane!
Here is my story :

I struggled from job to job and was unemployed a lot of the time. I had no idea what to do and more importantly, I had no goals in my life. Then, someone gave me the idea of taking one of my passion and create a company about it. So, my passion is aeronautics and my dream is to be a pilot, therefore I would create a drone business. I found a partner and we start to work on this project. We agreed that I will building the drones and flying them, and he will find the customers and manage everything else. It fails miserably, because each one of us rely too much on the other and we had no money to start this company and no experience. We tried to find some investors, but it fails because we had no chance to find one in our situation.

Then, I decided that it was preferable to not rely on anyone else and to start my company alone. And I searched for something that I can start with no money. So I found some marketing gurus online, and I followed some online courses on how to sell stuff (dropshipping).

So I tried to do that for the last year and for the moment I have no result, because I change my ideas about products that I want to sell. I don't know how to sell, I am more a technical guy, not a marketing guy.

Today, I am in the process of starting making some advertisement for my products. It is difficult because I don't know how to use Facebook (I never used social media before).