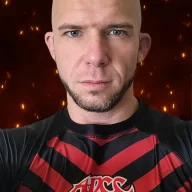 Sweeping Shadows From Dreams
FASTLANE INSIDER
EPIC CONTRIBUTOR
Read Fastlane!
Read Unscripted!
Speedway Pass
Jan 14, 2013
3,963
24,086
I have a kid and I kick more a$$ than most of you and I'm fitter and better looking too. I'm selfish tho. I spend all day with my family, and all day doing what I want, including growing my income.
If you have a weak mind and you have a kid, you will still have a weak mind when the baby comes. Same goes for if you have a strong mind before/after.
If you don't have a kid and you choke on a McNugget, your kid won't save your life because you never had one. In that sense, they're an expensive long-term insurance policy.
Also, I don't plan to die ever and I'll go to any length to ensure my continued existence.