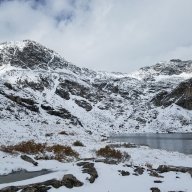 Contributor
Read Fastlane!
Read Unscripted!
User Power
Value/Post Ratio
86%
Dec 10, 2017
85
73
42
Ever since I started hunting with a backpack I have wanted features on my backpack that I can't find on the market (this is before I read the book). Now I am starting to figure out how they are going to work. Well I sketched them, but I am a terrible artist.
As I did my research on other backpack company's I found one that is about a hour away. After spending some time on his site I think this company builds some quality packs and has made me realize how much goes into building a quality backpack.
I saw on their site where they will do custom backpacks for you. Is it a bad idea to approach them and see if they would build me a protype and or would manufacture the pac? My fear is that my unique features will end up on there packs long before mine even hits the market.