Hi Everybody!
One year and a half ago, I found that there are no decent web apps for personal productivity improvement. That was strange because there are millions of mobile apps, but most of the time people work on their computer. Right away, I started development of increaser.org. One year after I built a decent software, but the problem was that I was the only user. My fault was not showing the app to potential users during the development and that lead to the product nobody understood how to use, and how they may benefit from it.
A few months later, I started again with
pomodoro.increaser.org
. This time I decided to build an app with the least amount of features and add new functionality based on users feedback.
Now it is a good productivity app with more than 1300 registered users. Three months ago, I added a subscription to the app for 3$/month, only 5 peoples bought it. App receives good feedbacks, but users don't stick for too long and not buying a subscription. Users can find app only in two places - google search ads and referrals from a few Wikipedia pages and my Medium.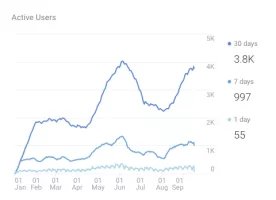 I would love to hear your advice and insight on how to make this product profitable.
If somebody wants to check
the app
- the first week of members version is free, you can always message me so that I can make you a member.