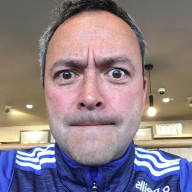 Pick a direction. Get started. Keep going.
Staff member
FASTLANE INSIDER
EPIC CONTRIBUTOR
Read Fastlane!
Speedway Pass
May 20, 2014
13,225
51,157
I'm resurrecting this.
A lot of our Google Ads clients could benefit from YouTube Ads. I'm doing our clients a disservice by not offering to help them with their YouTube Ads.
PROS:
It lends itself to hiring freelancers (there's no way I'd could physically edit the videos even if I wanted to). Selling a service you can't physically fulfill forces you to work ON the business not IN the business.
I could use good freelancers I find for my own projects (my courses and ideas for channels on YouTube).
It's "another leg to the same stool" for my current business offering of Google Ads consulting.
It lends itself to the video course membership I'm growing, and the fact that I think the best channel to grow that is YouTube.
Anything to do with video is automatically assumed to have a high price tag. Maybe the Google Ads service gets dwarfed by the YouTube Ads service?
I'm fascinated and enjoy video creation and editing. It's like my hobby outside of work and I'd like to get better at video editing & marketing anyway.