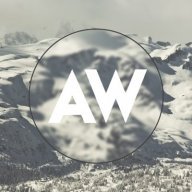 Be a Provider.
Read Fastlane!
Read Unscripted!
Speedway Pass
User Power
Value/Post Ratio
400%
Apr 12, 2018
32
128
Hey everyone! This is Andrew and I've recently got back into something I started a while back. When I started it was just an instagram page that posted motivational quotes and other things like that. Since I've began getting more serious about it, I am working on expanding it across different social media platforms to drive an audience and community as my first
goal
. Since rebooting this project I have:
Setup a website that is running WordPress (not sure if I like the design right now as it seems too cookie-cutter)
Posted links for my Facebook, Instagram, and Twitter accounts.
I've been writing a python program to assist with automation for each of these (focusing on twitter right now since they have the best API)
Have some basic automation going and am posting 3 times a day to Instagram, 3 times a day to Twitter, and Facebook is going to be where I post brand updates and website Posts
I am writing articles for my website (focus: Staying on task, discipline, and motivation)
Working on brand and presence
These are the things I have done since rebooting and I will keep everyone updated as often as possible here. There are a couple problems I've run into and challenges I face ahead, specifically with the direction of the brand, how to monetize, and to not be a false-guru type website. I don't like that and will never like that but I'm afraid that it might be coming off as such.
I have lots of experience in discipline, I've run a Landscaping business, received great grades throughout school, and know how to work when I don't want to. So my
goal
with the brand is to draw from those experiences and write articles pertaining to this idea. As mentioned before, I am focusing on branding and gaining an audience first and then slowly working the community into some products that can help them stay on task, work hard, and get shit done. At least that's the idea.
Steps for the future:
Create a branding strategy so everything matches a particular style and "vibe".
Determine ways to monetize and offer value without having a "false-guru" problem.
Come up with a strategy to get people invested in the brand and make us their go-to place for advice on discipline and growing their lives to be the best they can be.
Network with other brands and people that have this same concept.
Determine who I'm targeting precisely so I can create relevant content for them.
I guess this is it for now. I will be back tomorrow with an update on how I am doing and what progress I've made today.
Last edited: