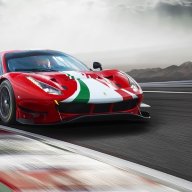 New Contributor
Read Fastlane!
I was introduced to MJ's work by YouTuber James Jani. I've since read The
Millionaire Fastlane
and
Unscripted
. Currently working my way through The
Great Rat Race Escape
.
I'm currently a university student. However, I've always wanted to start a business. I've made a t-shirt store, a blog, and a YouTube channel in my short time. However, the
CENTS
framework really shifted everything on its head for me. People don't care what I want. They care about what they want, and whether I can give it to them. That spawned a new idea...
I'm currently working on an education webapp for students like me. I noticed that most educational apps don't leverage scientific learning principles to the maximum degree, and I decided to improve on it. I've already made an excel spreadsheet that served such a purpose for me, in conjunction with commercially available flashcards. I'm trying to combine those into a webapp to see if people find it valuable.
I'm currently learning JS, and Firebase, with a bit of CSS and HTML. Needless to say, it's quite challenging. I use YouTube videos from the Bro Code channel (highly recommended). My plan is to first build a minimum viable product per The Lean Startup by Eric Ries and what I've learned from MJ's books. I want to see if people will (A) sign up, (B) use it, (C) want more content on it. Then I will take it from there...
Wish me luck!