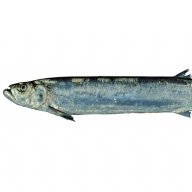 New Contributor
Read Fastlane!
Read Unscripted!
User Power
Value/Post Ratio
120%
Jun 30, 2018
5
6
Hi!
I'm 21 years old and I'm from Israel.
English is not my first language but the internet has taught me well.
I found out about this from about a year ago when I read fastlane, the book completely changed my view on life.

I used to think being a software developer until retirement earning a 6 figure salary is the shit.
Now I hate this idea and want to start a business and get rich.

Sadly, I couldn't do much about it as I'm currently doing mandatory military service which is like a job I can't quit, and as a soldier I cannot start a business legally so no side gigs for me yet.

But this will soon end as I'm finishing my service in a year.
Due to my upcoming freedom, I have decided to join this forum and prepare for my entrepreneurial misadventures ahead.