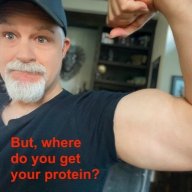 I followed the science; all I found was money.
Staff member
FASTLANE INSIDER
EPIC CONTRIBUTOR
Read Rat-Race Escape!
Read Fastlane!
Read Unscripted!
Summit Attendee
Speedway Pass
Jul 23, 2007
35,311
140,064
Interesting article...
Just goes to show how important your product is -- while great marketing, a great story, and a great network of people can buoy a shit product, give the market enough time, and it will expose the truth.
Theranos's board may not have been equipped to ask what exactly the company was building, or how, but others were. While Holmes was bounding around the world on a private plane, speaking on panels with Bill Clinton, and giving passionate TED talks, two government organizations started quietly inspecting the company. On August 25, 2015, months before the Journal story broke, three investigators from the F.D.A. arrived, unannounced, at Theranos's headquarters, on Page Mill Road, with two more investigators sent to the company's blood-testing lab in Newark, California, demanding to inspect the facilities.
http://www.vanityfair.com/news/2016/09/elizabeth-holmes-theranos-exclusive