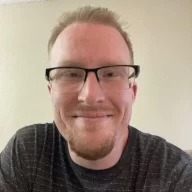 Contributor
FASTLANE INSIDER
Read Rat-Race Escape!
Read Fastlane!
Read Unscripted!
Speedway Pass
Although not the 'greatest' book ever written

'Built To Sell'

- is a very fastlane oriented book, with a great story to help many readers make sense of the running a business --> selling a business transition. Story is told in a similar way to the

Great Rat Race Escape

.

Book: Built To Sell

Author: John Warrillow

Genre: Business

Description: How to get into the mindset of transitioning yourself out of being 'the' business - and instead move towards a model where you are no longer the centerpiece and have a great asset for sale with everything in place. This was a key read during my time of selling my fastlane business, and shared many similarities with what we were going through at the time.

Amazon.com: Built to Sell: Creating a Business That Can Thrive Without You (Audible Audio Edition): John Warrillow, Erik Synnestvedt, Gildan Media, LLC: Books
He's got two more books:
1. The Art of Selling Your Business.
2. The Automatic Customer.