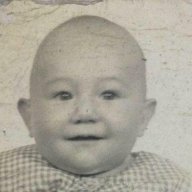 Gold Contributor
FASTLANE INSIDER
Read Fastlane!
Summit Attendee
Speedway Pass
I found these articles today that talks about the Real Estate market is in Houston. Just posting so people actually notices that the RE market is not bad everywhere in the country, as the news are making us all believe. Do you know of any other market you know that is not negative? (we need positive news, correct?)
http://ezinearticles.com/?Investing-in-The-Houston,-Texas-Real-Estate-Market&id=723773
As nationwide problems with sub-prime mortgages continue to make front page news and have been depressing stocks of major financial organizations, Houston area residents question: how is the Houston area market faring? Much better than many other parts of the US is the answer, thanks in part to strong oil prices, a robust and diversified job market and a housing market that is still continuing to make advancements. In addition, Houston area real estate continues to be a good investment option with strong job growth and a fast-growing economy.
Another link:
http://ezinearticles.com/?Houston-Housing-Market-Fares-Well-During-Mortgage-Turbulence&id=726706
...the region is experiencing strong growth from high energy prices, continued increases in new jobs and a housing market that didn't experience the "housing bubble" over the past decade.
PS: Please keep in mind that the author probably will profit from more investors contacting her about deals, so her perspective is biased. However there is good information here to get.
Last edited: