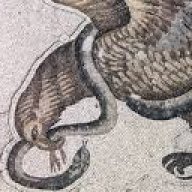 Silver Contributor
Speedway Pass
i think everyone should try to push their body to the limit in terms of getting ripped. Benefits include : discipline, mental strength, confidence, and looking amazing.

But there is another plus to getting ripped. It takes a LOT of work to get it done right. To get to an extremely low level of body fat is extremely tough from both a mental part and the prep that goes into it. One slip up, and you set yourself back so much. 1 day of messing up can remove 2 weeks of hard work. The same goes for life. Building an empire or developing yourself takes ALOT of work. But one mess up can unravel it all.


An analogy would be making a cross weave with rubber bands. It takes a lot of work to build. It's beautiful. Amazing actually. But one scissor snip and it all falls apart. Yes be care free. But be cautious. This is your life we are talking about.

I am talking about this because I ate a box (or two) of cereal and I can already feel it unravel a weeks worth of hard hard work in and out of the gym. I had plans of competing and even modeling but that is now screwing with my head. Everything counts everyday. Don't take it for granted. Life is nonstop. It doesn't end after the day is over. Decisions bleed into each other.