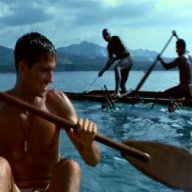 Gold Contributor
Read Fastlane!
Read Unscripted!
Speedway Pass
User Power
Value/Post Ratio
200%
Feb 20, 2018
850
1,697
If we order 300 to 500, he will charge 1.72 USD. This allows us to sell and realise more than twice printing costs.

But the large number of copies is scary. 300 is not very large. Still my mind is locked to 100. Seems easier to sell 100 than 300 or 500. I have to decide whether we can sell them all with relative ease.

I wanted 100 to allow us sell with relative ease and gradually increase the number printed. But printing cost reduce as the number of copies printed increase.

Somebody with experience on book selling can say something. I have never done something like this before.

Something is getting scared in me.
The good news is a major hurdle has been breached that had you stuck longer than you could imagine and now you have options. More good news is books are not perishable and have a lot of time to move, I'd guess a full year until the second edition.
I'd put on paper the cost of all the print options and how long you think you could move both 100 and 300 books. In reality losing 75
cents
on print cost is not the end of the world if you go with 100 and you have piece of mind. But than if you get 300 and move 100 fast you are sitting on a nice inventory.
I like the number 100 and once you move 50ish you can eye a new print and roll profits into a bigger supply. You don't have the stress of putting that much cash out which is a lot in your country.
Also you can market it as only 100 first print of first edition. Number them.
Now if you went 300 and they moved fast you are in great shape. How big is the market in your area for this type of book is what you should be asking? Could you get local press coverage, maybe from your university? Are other teachers already interested? These and many more questions are what you should be asking if you feel like rolling the dice and going with the big order.