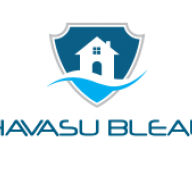 Silver Contributor
Speedway Pass
I've owned a few businesses and im sure some people have seen my threads about my last one I ended last year. Been working for a tech company the last year since I moved to Kansas and haven't pursued building another business. I'm starting to look at real estate within a 2 hour radius of where I am and it seems really cheap to get into as far as flipping or rentals. My back ground is in general contracting so the nuts and bolts of it are pretty easy. Long term goal of it is to flip or buy properties for rental income while building a general contracting business that runs without much of my influence on the day to day.
Positive things I have going for me right now: own my house outright, consistent income, wife is going back to work in the fall. She will have her Masters in psychology and we anticipate either state or federal employment.
Negative things currently: One income, high debt to income ratio. We lived off credit cards for a while and are trying to pay it all down.
Not a lot of wiggle room currently to start new projects but I have a sizeable disbursement coming in the next month or so, and with what I have saved I can get into an cheap but labor intensive flip.
Putting together a solid business plan, but with the high debt to income ratio loans arent going to happen. Will not put a mortgage on my house to pay for anything. House has been in the family for 100 years and wont pass a mortgage inspection.
Working on figuring out how to generate an extra stream of income although I'm finishing up my degree and should be done by sept.