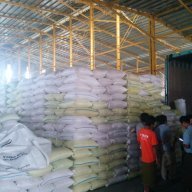 Contributor
FASTLANE INSIDER
Read Fastlane!
Read Unscripted!
Speedway Pass
User Power
Value/Post Ratio
150%
Oct 12, 2018
14
21
Hi all,
I am 38 now and it dawned on me a few months back that I had settled for comfortable mediocrity.
In my early 20s I was super ambitious and I did quite well in the financial industry (stockbroking), getting close to my first million until the great financial crisis whipped out half of it. Until then most of what I had achieved came lightly. So when I set up my own shop in 2009 I lacked the spirit to drive it home. Our product was superior and returns where good, but I could not get myself to pick up the phone to aggressively market.
Because I was never a crazy spender, (I was the only guy on the trading floor who came by bicycle) there was no urgency to get the business growing and getting the revenues in. Further, I started realising that most of the financial industry is all about marketing and BS (as nicely described in
Unscripted
). So when there was an opportunity to escape I did.
Due to some funky family connections, I ended up setting up some ventures in a frontier market. I quickly realised that competing in the industrial field was actually real work as opposed to the work I knew back from my finance days. In the process, I unknowingly violated most of the rules outlined in TUNEF. Despite that our company slowly grew, affording me a decent salary and what not.
Specifically, I violated the principles of Control and Entry, making my current weekly grind reminiscent of the hamster wheel feeling I had back in my wage-slavery days.
By accident, I stumbled over
Unscripted
last month and read it front to back twice in 2 weeks making lots of notes and I am now reading Fastlane.
Most of the concepts made immediate sense to me, like no other book I have read before. In the process of reading, I also had to admit to a lot of inconvenient truths, that I hade been hiding from myself for some time.
Reading
Unscripted
made me realise that it is time to get my act together and to hit the accelerator to get off the slowlane back onto the FASTLANE again.
I will be strolling through the forum more regularly now.
Thanks to MJ for writing these exciting books.
Marc