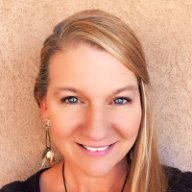 Bronze Contributor
Read Fastlane!
Warning: Please replace any words that you may be uncomfortable with, with their synonyms that work for you. These are the words that work for me.

Here is the BIG IDEA: Build great lives... with secret disciplines.

1. Give discretely.
2. Pray secretly.
3. Fast quietly.
4. Suffer patiently.
5. Invest Eternally.

POWER NOTE: Secret disciplines produce lasting rewards and instant well being.

To do this, it takes...
Faith,
Hope for the future and
Love for others.

How can you apply this?
Build with your focus on the future (vision, dreams, plans, etc), not fear of the future.
Deny yourself. Live the sacrificial life (attainment by sacrifice).
Don't cut corners in relationships (build equity).
Make satisfaction and gratification a blessing instead of a focus.
Understand the role of "delay".