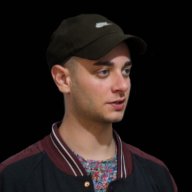 Contributor
Read Fastlane!
User Power
Value/Post Ratio
150%
Feb 13, 2023
14
21
25
Hey there, my name is Edoardo, 25 years old, and I'm currently reading
TMF
.
I come from a poor-ish working class background, no College/University degree and a lot of jumping around minimum wage BS jobs in the hospitality field. Toxic and frustrated supervisors/managers, no real financial future, long hours on my feet (often at night) and the dreading "corporate dance" led me to the idea of pursuing entrepreneurship in my free time.
Around 2 years ago I was "made redundant" and fired overnight because of the lockdown and a petty broke employer, my bank account close to £0 and bills to pay. I finally decided to take responsibility for my future.
I proceeded to create my very first business with no previous experience whatsoever. I basically record and mix music for local (and sometimes even remote) artists in the rap niche. This is something I've always been passionate about, although probably not the best business idea.. But I didn't know better at the time.
Thanks to the growth of this side hustle (~£10k/year revenue) I managed to claim back a big chunk of my time, and go from full-time employment (50+ hours/week) to 20 hours/week. More so, I acquired invaluable experience and skills in marketing, sales, ads,
social media
, customer service, web design, branding, etc.
Although I'm now in a much better place (both mentally and physically), I also recently came to the realisation that my business model is almost unscalable, due to the nature of the brand and the competition that keeps driving the price down. On a macro scale the demand for professional audio services in the industry is shrinking, and the cheaper DIY solutions are growing.
I'm now looking to start another online business that can scale and reach a semi-passive state (or at least not a direct trade of money for time) whilst generating enough income to join the Fastlane and finally quit any job for good. I've been contemplating the idea of an e-commerce store.
Anyway, thanks for having me and I hope to provide value and make some good connections here!
Last edited: