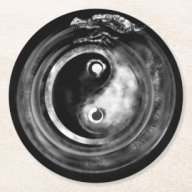 Contributor
Read Fastlane!
Hey everyone,
New to the forum but not to business or MJ's work.
In brief…
At 21, I build a successful e-commerce and wholesale business, and within one year expanded into distribution with my own product line, and then maintained profitability for over ten years. I started all this with just $160.
Today, I'm still in business, and I'm also an author, investor, and consultant.
I'm a huge nerd when it comes to psychology and Eastern philosophy, and I'm also an avid martial arts practitioner.
I came across this forum a while ago, but never really stuck around to see what it was about... Recently a good friend (
@Black_Dragon43
) pointed me to some threads that really resonated with me. I see now that this place is populated with a myriad of intelligent minds, kind hearts, and relentless spirits.
A little more about me for those curious…
I come from a lower-class family in Los Angeles. As a child, my father broke his back and couldn't provide for our family. Doctors told him he would never walk again, but thankfully, he proved them wrong. Unfortunately, just a few years later he had a heart attack - Fortunately, we got him to the hospital just in time for an operation. He made it and is still around today.
Having these experiences as a child and witnessing the lack of justice (he broke his back at work—factory worker—and lawyers failed to build a solid case) and support from extended family/friends led me to develop a chip on my shoulder as I aged into my teenage years. From what I remember, that's when my judgment became exceptionally poor. Although I always maintained decent grades (always above a 3.0 GPA) I would ditch class often, argue with my teachers, and get into fights with other students. This troublesome behavior didn't attract the best of friends.
My path took a turn for the worst when some kids that I had gotten into an altercation with at my high school showed up at my apartment with weapons. Long story short, by some incredible luck, or divine intervention, or whatever you want to call this terrible outcome, those kids ended up in the hospital and I ended up in a juvenile detention center with felony charges of assault with a deadly weapon and battery.
I'd like to say that's when I had my wake-up call. That I was released and understood the burden I had become to my parents—my mother who was working multiple jobs to support our family and my father who was disabled and barely getting around. But that's not what happened. Being the kid who got jumped and made it out unharmed gave me a reputation, and the juvy time added to that. Soon, I was hanging around REAL criminals.
I'm not sure exactly what triggered my actual wake-up call, but it was sometime a few years after juvy. At some point I decided that my life needed to change, and I radically shifted things around. Then, it was a few years later when I came across a book that changed my life. A book called Law of Success by Napoleon Hill. That's when I started my business—and within 2 years began earning 6-figures.
Fast forward a few years, I began to experience some heavy burnout. To keep it short (because I've already written a good deal more than I originally anticipated), my values had changed, and my lifestyle needed to as well. Something within me told me to write a book, so that's what I started to do. I began researching and writing. Then writing some more... and then more. I began having discussions that I never had before. Discussions that, I would learn later, added greatly to my life and those whom I talked with.
All in all, I realize that the more I learn the less I actually know. But from the little that I do know, I recognize that throughout our lives we tend to get in our own way. I suppose it's an inherent part of the human condition. Along with that though, it almost feels like there's an invisible little string that pulls us in the direction we should go. At this point in my life, my objective is merely to stay open and receptive—to become sensitive to that pull. That's what I want out of my life: to do my best to not get in my own way, and to see where this invisible little string takes me.
EDIT:
As pointed out in the comments, the moral of the story is that it doesn't matter where you come from or what you've been through,
transformation IS possible
. Sometimes, all it takes is one book, one story, one conversation.
Thanks for having me here & looking forward to what's in store.
Last edited: