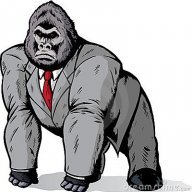 Silver Contributor
Summit Attendee
Speedway Pass
Alright fastlaners, I've been meaning to start this thread for a loong time.
This forum and its community has been a catalyst for a lot of great things that has happened in my entrepreneurial journey, and I've always wanted to give back by providing some valuable insights.
I've more or less done exactly what MJ's book says, invent things that help people and followed the
CENTS
commandments diligently. My products have done over half $M last year and if it all goes as planned I should be able to retire within a couple years. *fingers crossed*
In this thread I want to share the details of the process I've been through, it goes a little something like this:
Idea Creation > Validation > Prototyping > Crowdfunding > Finalize Prototype into a real product > Mass Production > Fulfillment > Customer Service > Scaling up (I'm here now!)
Note – I will not share my product or website. I'm not claiming to be an expert of any kind, and I'm far from where I want to be. There are plenty of heavy hitters on here who can provide better advice, but I feel I'm on the right track and can share a thing or two about what it takes to make it.
Stay tuned as I write weekly (or maybe monthly) installments to the processes outlined above!