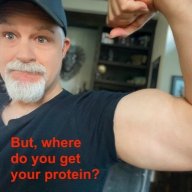 I followed the science; all I found was money.
Staff member
FASTLANE INSIDER
EPIC CONTRIBUTOR
Read Rat-Race Escape!
Read Fastlane!
Read Unscripted!
Summit Attendee
Speedway Pass
User Power
Value/Post Ratio
439%
Jul 23, 2007
37,037
162,408
I see this question a lot here, and posted in a lot of introductions.
How do I get started when I have no money and no skills?
I made a video to answer...
Also there's an update on my next book near the end of the vid!
Enjoy, and if you're broke with no skills, I hope it helps you!