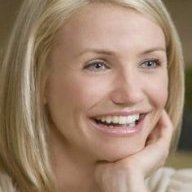 Silver Contributor
FASTLANE INSIDER
Read Fastlane!
Read Unscripted!
Summit Attendee
Speedway Pass
User Power
Value/Post Ratio
267%
Dec 11, 2015
239
639
I'm currently weight lifting, but I've also lifted off and on for years. I was thinking about how a beginner might react if they tried to start a program, and thought of this idea for an article for beginners. FYI in case you'd like to develop it and use it in your business – below is a rough outline. You may get more than one article out of it. (Posting as a benefit to
INSIDERS
.)
Challenges for Beginner Weight Lifters
Overwhelm - so much equipment, so many exercises
The problem: learning any kind of full body routine, much less a split routine, involves many different kinds of exercises and utilizes many different kind of machines, barbells, or dumbells.
Possible solutions: focus on getting into the habit of working out routinely. Expect that the first few weeks may not be a great workout. Use that time to try 2-3 new exercises and figure out your starting weights with each visit. I.e., don't try to learn it all at once.
Safety – why it's important for beginners to pay attention to this
The problem: beginners are learning so much, safety is probably last on their list to think about. But the beginning is the best time to establish good habits, which will not only protect you in years to come but also give you better results.
Possible solutions: sacrifice weight for form until you have the right form. Understand how poor form actually reduces the load on the target muscle. Work with a trainer, even if it's only once in awhile, to learn form and check form.
Starting weight – it's difficult to figure out what your starting weight should be
The problem: figuring out starting weight is a trial and error process
Possible solutions: understand what it means to gauge muscle fatigue, e.g., failure, 1-2 reps shy of failure, and so on. Then select a weight that meets the fatigue and rep goal. Why tracking helps you identify this weight as well as know when to try and increase it.
…and so on. Here are some other topics:
Gym etiquette – not camping out, asking to work in, grunting, slamming, etc.
Expectations – how to gauge your progress, and how muscle gain and fat loss shows up on the scale
Equipment – what's the difference in using a machine v. barbell v. dumbbells
Soreness and fatigue – how to know when it's too much, typical symptoms of overtraining, and how much to expect as time goes on
Core exercises v. supplementary – targeting the large muscles with basic exercises v. the more focused, targeted, specialty movements (exrx.net is a great DIY resource, and no, I'm not affiliated with it)