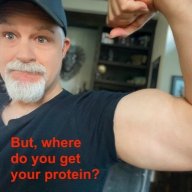 I followed the science; all I found was money.
Staff member
FASTLANE INSIDER
EPIC CONTRIBUTOR
Read Rat-Race Escape!
Read Fastlane!
Read Unscripted!
Summit Attendee
Speedway Pass
Jul 23, 2007
35,646
142,240
Forum Notice: This is a TEST RUN to see if there is demand for this type of thread, once per week, once per month, or not at all. It will begin Friday evening (Saturday on the other side of the globe) and continue for 24 hours when then the thread will be closed.
Have something to sell?

Like to post a video from your YouTube channel?

Want to promote your design service?

Like to link to a company who you'd like to recommend?

Have a book to promote?
SELL-ME SATURDAY is your opportunity to self-promote whatever you'd like within the realm of entrepreneurship on one central thread.
Note: Indiscriminate SEO backlinking to products or services unrelated to business or entrepreneurship will be removed.
(Links to drugs, backlinks to apartments for rent, and other unrelated linkage will be removed and the user banned.)
Post away!