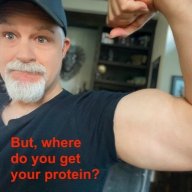 I followed the science; all I found was money.
Staff member
FASTLANE INSIDER
EPIC CONTRIBUTOR
Read Rat-Race Escape!
Read Fastlane!
Read Unscripted!
Summit Attendee
Speedway Pass
User Power
Value/Post Ratio
431%
Jul 23, 2007
36,342
156,481
Its going to take me a week or so to get this place operational to how I would like it.
I just added all types of smiley icons so everyone could express themselves accurately. :3some:
:hl:
:010:
:smilielol:
:3some:
:rant:
:nopity:
:boxing_smiley:
:brownnoser:
atriot: