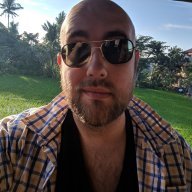 Mini Media Mogul
Read Fastlane!
Speedway Pass
Jun 16, 2012
1,478
3,237
33
If you're looking to get your product or brand in front of thousands of people... getting featured on a big blog is a pretty good deal. You're not only exposed to customers, but you're also exposed to other blog writers and you can experience a title-wave.
So, how do you get featured in a bigger blog?
Easy,
just
write the damn article yourself.

Case in point:
http://www.lifehack.org/articles/te...kickstarter-projects-will-blow-your-mind.html
Lifehack gets 4.2
million
unique visitors a month.
That's the first article of many I'll be writing for them.
There's no pay in writing for such websites.
So why do I write for lifehack (and a half-dozen others?)
There are more benefits to such things than money can buy.
Influence for one.
I have a personal or relationship with 4 of the 10 projects mentioned in the article (two of which are fastlaners @
PeteLife
and @
Eskil
) and within a week of becoming a writer I was able to put them in front of an audience.
Another benefit are the
contacts
that are made. From previous writing gigs, I have a rolodex of influencing bloggers I can use to promote my interests. I don't just shake hands and move on... I volunteer free services, help them out, and check-in on them weekly.
Right now, I don't have any mass-market products I'm promoting. But nothing beats the feeling thatI'm a literal phone-call away from massive exposure through the internet's top podcasts, blogs, and networks.
The point I'm trying to make is:
Stop crossing your f*cking fingers and hoping that some expert or authority will promote your business.
Yes it takes time, but you can start becoming the expert or authority yourself. You can start setting up the domino RIGHT NOW so later you can knock them all over with the slightest touch.
You can start inserting yourself into positions of authority, slowly, one-by-one. You can leverage your old work to open up new doors and bigger opportunities.