Hey guys, I'm outlining my experience with a "Foreign Trade Zone" in my city, and thought it might be a useful resource for your import business.
A FTZ is pretty much custom bonded warehouse/facility, meaning you can defer payment of duties & taxes, and in case of re-export of cargo. Also avoid the applied duties/taxes all together considered they have never entered the "US consumption area".
They support both large & small businesses through tariff savings programs, warehouse services, and office facilities.
Here's a list of FTZ's in the United States. You can google the zone numbers via which state you're in. It looks like other countries have them as well.
Foreign-trade zones of the United States - Wikipedia
This is my own experience with an FTZ, so I'm unsure if it'll be same experience with your area. Each state might be difference.
When my container arrived, I needed a special arrangement to haul it to the FTZ under a bonded transport. Once entered in FTZ, customs will process tariffs & taxes there. Merchandises is subject to approval before entering the FTZ.
What's cool about this place, they have all your warehouse storage services. Forklift services were just $40 a month.
Usually I'll email them ahead of time (usually 24hrs) to request a pick-up with the load amount. Once I arrive, I'll check-in with the guard shack, and all my goods are ready to be loaded. They even help me with the loading.
I can assign anyone to pick up the goods as well.
Storage fees are based on cubic volume of product you have. There conduct monthly inventory audits. Storage fees will be adjusted accordingly based on how many volume you have.
Say I sell half my container; they'll only charge me based on the amount of goods I have left.
My initial month storage fees came out to $504.00 for an entire 40HC container of goods.
Initial Set-up/labor fees were another $500. Roughly 14 Tons off-loaded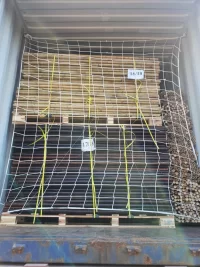 I did not compare prices to any 3PL's. If anyone has experiences with them and pricing, I'd like to know
Don't like ads? Remove them while supporting the forum. Subscribe.