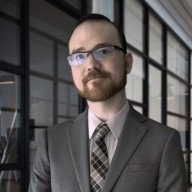 Gold Contributor
Read Fastlane!
Read Unscripted!
Speedway Pass
Aug 17, 2016
794
1,261
36
I am not sure if this is the correct forum for this, so feel free to move, but I have an idea that I would like feedback on how to go about executing.

I had an idea for a product that would solve a need of mine (and many others, I presume, but have not validated that yet) and after doing some digging I discovered it already exists (not unexpected).

However, the business has been essentially dead for the past few years (no longer even selling the product). I researched the business more and attributed the failure to abysmal marketing (i.e. horrible website, poor social media presence, doesn't show up on Google for its noncompetitive keywords, etc.).

I believe the product provides value and that people are willing to pay for it (the few reviews of the product that I could find were all praising it). They did, after all, have some sales.

I was originally considering designing a similar product (their product is patented), getting it manufactured, and marketing it on my own. However, given I have zero experience in manufacturing or product design, I figured it may be more efficient with my time and money to use the already existing (but dead) business and simply "flip" it.

I am weighing these options and not sure which to choose which is why I'd like some input:
1. Start from scratch: work on designing, prototyping, manufacturing, and marketing the product myself.
2. Call up the business owner and inquire about his valuation of the company. I am mainly interested in their manufacturing set up/relations. Since the business has zero revenue, should I just purchase the patent rights and manufacturing relationship by acquiring the entire business?

Any thoughts on this are much appreciated.

Edit: I realized there's no downside to calling and asking about his valuation, so I am going to do that today. However, I guess my question was more: should I work with this already existing (but dead) business or just start from scratch on my own?
"Built to sell" podcast episode 164 , they interview a guy and thats all he does. He finds distressed companies then buys them and turns them around.
It seems like all you really want is the IP though? , if its ecom and its a one man show just buy the rights to the product