I live in NY (1 hour from NYC) and I just passed my road test yesterday. I'm 16 I'm currently working on multiple business ventures:
1.) I've written a book about auto racing I plan on making it an ebook once I finish editing.
2.) I'm currently learning html and I'd like to eventually begin a subscription based business.
3.) I've read alot of real estate books and I think that REI is in my future. Maybe even as early as college? I'm also going to join my local REI association this month
My bank account is worth $2,000 and I plan on investing some of that money in my ventures but I also need a car to get to school and to the job I plan on getting. I know there are alot of lambo guys here and alot of other car guys so if you could add some input I would appreciate it.
I was really interested in a Porsche 944 a month ago but after alot of research I found that Porsche parts aren't cheap.
One car that will appreciate in value and that I am very interested in is the 1979 Camaro Z28.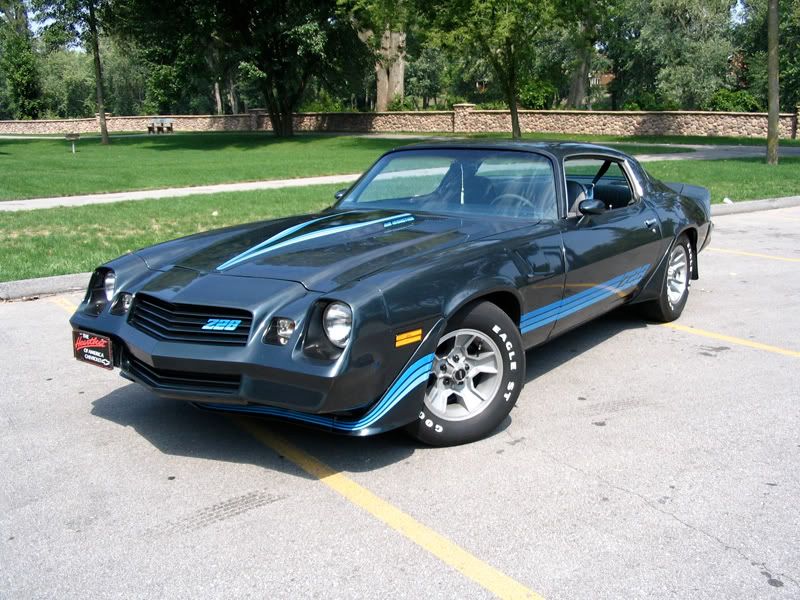 I've research that it isn't very difficult to keep a GM block running and my dad is skilled in mechanics so he can aid me if I need help. Futhermore, camaro parts are very inexpensive compared to other cars. It isn't the greatest on gas but I've found that MPG also depends on how hard you are on the throttle and driving controllably will save me alot of money on fuel.
Alot of kids at my school drive S2000's and 3 Series, but I'm not really interested in whats "cool." I like things that I'm interested in and this camaro is just that. If everybody else thinks thats cool than thats great. :cheers:
These camaros go for about on average $4k but I'm getting financial help from my parents which will extend my $2k.
Do you think where I'm at is a good call or do you have other opinions? Please share.
:thankyousign: