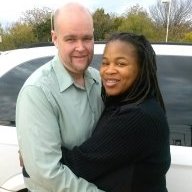 Gold Contributor
Speedway Pass
User Power
Value/Post Ratio
149%
Jun 25, 2011
826
1,228
47
Yep, thats right, I was fired two hours ago. I WAS a senior systems administrator for a global managed services provider here in Dallas, TX. I am the first to accept personal responsibility for anything negligent I may have done, but we were at the tail end of migrating shitty hardware and software from one datacenter to another. The planning was shitty......everything was done wrong. I was putting out fires the entire time I worked there. We were COMPLETELY understaffed. There were frequent outages because of all this......the CEO was frequently getting his a$$ handed to him by our customer. I had been putting in 50-70 hour weeks and told that "it was just part of the job". I was just under my 6 month probationary period......no write-ups, never been talked to, perfect attendance and never heard ANYTHING but what a great job I was doing. The theory that my co-workers and I have is that the CEO needed someone to defer responsibility to. Someone that he could explain to the customer why there were so many outages.....and I was the chosen one.
I have been actively working on my project......you can see the
details here
. I guess I was too little too late.
For now, I will be attempting a PPC campaign this weekend. I have never done it before, so hopefully, it turns out well.
My warning to all of you is dont get caught with your pants down and stop running your mouth about your great ideas....take some action. Mine werent completely down, but they were down to my knees unfortunately. Most of our savings was spent on the startup products that we needed to get the vaporsphere going. I am a little scared and pretty stressed. I have a wife and three kids I am supporting and I am the breadwinner while we get the business off the ground. We were ok with being a single earner household, but the game just changed. I just wanted to do what I can to give some motivation to those who are contemplating getting started with SOMETHING.
TAKE ACTION TODAY !!
Last edited by a moderator: