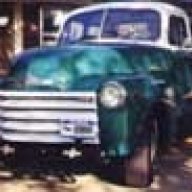 Bronze Contributor
Read Fastlane!
This forum has made it abundantly clear that obtaining good tax advice is very important to investors and business owners. I am a beginning investor and my tax knowledge is laughable. So much so, that I am not sure I can tell good advice from bad. For me it seems clear to have professional advice, but whom do I go to?


How do you determine who to seek advice from?
How do I determine the quality of advice?
Do you interview several professionals before selecting one?
What are questions I should be asking?
Should I be seeking references?
Did you find your advisers through networking are simply the yellowpages?
etc. etc.


I hope I made my questions clear. There are so many different people to go to, I am simply trying to make the best choices. Unfortunately with my limited knowledge on the subject, I just don't know enough to even know what I don't know. I suppose this goes for legal advice as well, but I thought I would shoot one bird at a time.