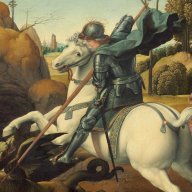 Contributor
FASTLANE INSIDER
Read Rat-Race Escape!
Read Fastlane!
Read Unscripted!
Speedway Pass
User Power
Value/Post Ratio
177%
Sep 11, 2022
43
76
After all the family and festivities in December, my wife and I are finally getting started with our bakery! This seems like the right place to share my progress. I'd welcome any feedback along the way.
First thing - I got my wife to start reading Fastlane. People have been paying her for baked goods for about two years (on a very small scale), and she's always wanted to do it full time, but she didn't quite have her eye on the ball of Fastlane. We're about 35 chapters in, and it's been as eye-opening for her as it was for me. Every day we're getting more aligned on what we're trying to do with the business
Progress so far:
We have a logo
Website created
Instagram page created
Facebook page created
Yelp page created
Nextdoor page created
Zola and Carat & Cake profiles created for weddings
Applied to ~8 farmer's markets; most are starting for 2023 in March/April
Bought supplies and signage to attend a market
I have a system going for tracking our sales and expenses
I'm learning SEO/digital marketing
She's learning design and growing an audience on Instagram
We got our first online order through Yelp last week, and our first 5-star review, but none since then.
We also got approved for a market last week. We checked it out last Saturday, got encouraged by some of the vendors, and we're going to show up this Saturday and see what we can sell.
We haven't gone all-out on posting on platforms and advertising yet (we set up a lightweight ad on Yelp with their free trial), but next week we're going to start posting regularly and looking for business to reach out to and visit about buying from us.
In this second reading of Fastlane, I do think this can become a fastlane business, but it may not be as optimal as other paths. Regardless, I'm excited to learn digital marketing, managing finances of a real business, and selling our own product! Maybe we just get some extra cash, maybe it can be the foundation for a money tree. Either way, people love these desserts, so we're going to get em out there and learn a lot in the process.
If anyone has any advice about a smart way to plan to reach people on all these platforms, or feedback on anything else, I'd certainly welcome it!